Married to Joe for almost 15 years, we are originally from New York City, moving to Mooresville in 2010 and simply love living here. It is a great place to raise a family. We have 2 daughters and our youngest attended The Bridge Academy from age 2 to graduating at the age of 5. We have one dog, Brownie, and a cat named Bailey. One of my favorite hobbies is reading. We are a Christian family that believes our Heavenly Father is present in all aspects of our daily lives and have made The Bridge Church our home. I have been in the education field since 1999 and serving with the preschool since 2011. I have several years experience and training in Early Childhood education and Childhood Psychology. In my spare time, spending time with my family is an enjoyment as I watch my girls grow and learn more and more everyday.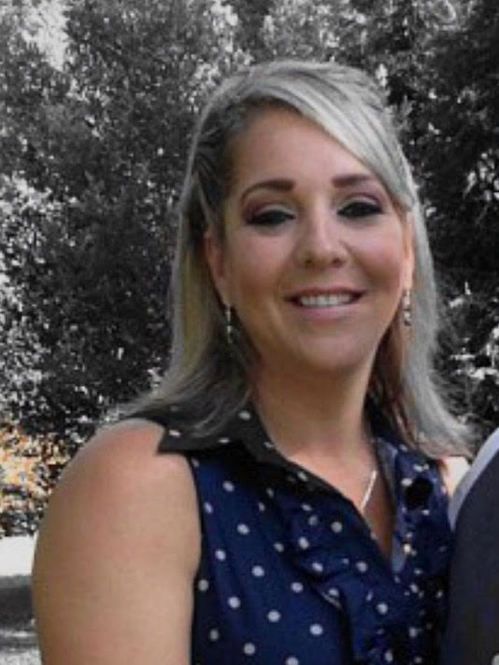 My husband, Bryan, and I live in Troutman and love the area. He is a native to Mooresville, but I was born in Cuba and moved to the United states when I was 8 years old. I have 4 kids and 4 grandchildren and have been attending The Bridge Church for 10+ years. In my free time, I like to spend the afternoon on the lake or beach with my family and friends. I also enjoy re-purposing furniture and crafting, as I love me some Pinterest. I previously worked in the Medical field as a Certified Spanish Interpreter for 13 years, but God has opened a new chapter in my book. I am excited to be a part of the team at The Bridge Academy and look forward to getting to know your children and watch them grow. It is my goal to be a positive Godly influence with each child I meet in these crucial development years.
Snack/Preschool Assistant
Hi!! Born and raised in Mooresville, NC. I am married to my high school sweetheart, Raheim, and we have two kids of our own, a son and a daughter. We also have a dog named Queen. I have attended The Bridge Church since I was a little girl. I love taking pictures and spending time with my family. I am blessed to have a relationship with Jesus. I am thankful for His grace and love. He is my everything!
Snack/Preschool Assistant
I am returning to The Bridge Academy to reconnect with the wonderful staff and children once again. I am married to the handsome and kind Mike Mills. We have been married for 44 years and have two sons, Bryan and his wife, Helen, and Jeremy and his wife, Sindy. The highlight of our life are our granddaughter, age 9 and grandson, age 4. My family attends The Bridge Church of The Nazarene. I accepted Jesus into my life at the early age of 8 years old. I love God and love serving. God has allowed me the opportunity to help lead the Bridge Academy children in a growing, learning, safe and healthy environment to be strong young Jesus boys and girls.
Hello Everyone! I'm excited to join Janet in co-teaching the 2's Class. This school year will be my seventh with the preschool. I started serving on the parent board when my daughter started a few years back which has lead me to a position here. Originally from New York, my family and I have been living in Mooresville for 14 years. We attend St. Therese Church. My husband and I have two children. Our daughter is almost 8 and our son is almost 4. Children are my passion. I have over 17 years of experience and have my degree in Early Childhood.
I am looking forward to spreading the message of the Lord as Co-Teacher to the 2's class. I have worked many years teaching preschool children and this makes 2 years at The Bridge Academy. I truly have a passion and love for teaching children. I also have my BK (Birth-Kindergarten degree) from Catawba College. I am married to my high school sweet heart of seventeen years and am a mother to two children. My son is twelve years old in the seventh grade and my daughter is six years old and in first grade. I am originally from Cleveland, Ohio and am a big Cleveland sports fan and also a follower of the Ohio State Buckeyes. My family and I attend St. Therese Catholic Church regularly. We enjoy learning each week the importance of why God 's message is not just important to my husband and I, but also to our children. I am looking forward to a fun and exciting year and am looking forward to the challenges and memories it will bring.
Hello, I am co-teacher for the 3's Class, along with Courtney, this year. My family and I moved to the United States in 2005 from India. We moved to Mooresville in 2016. My husband and I have two boys and we love traveling. I enjoy gardening and cooking. I love ministering among the children and have been involved in kids ministry for many years. We attend the Carolinas Christian Assembly and are very active in the spiritual affairs of the church where my husband is one of the worship leaders. I am looking forward to working with my 3 year olds and pray that they would have a wholesome development.
Hello, I will be one of two 3's co-teachers for the 2020-2021 school year. I am 32 years old and originally from Tennessee. My family and I moved to Mooresville in 2013 and have found a new place to call home. We have attended The Bridge Church for 4 years. My husband and I have one daughter who attended The Bridge Academy and graduated preschool in 2016. In my free time, I enjoy crafting and sewing. My family and I are very active and enjoy being outdoors and hiking. I have been working at The Bridge Academy since 2014, starting as the assistant in the 2's class and was blessed to be the 2's teacher for two years. I am excited to work with the 3 year old's and know we are going to have a fun filled year full of learning and adventure. My goal is for every child to feel safe and loved while growing both academically and spiritually.
I am originally from High Point, North Carolina. My family and I moved to Mooresville 4 years ago after my husband of almost 13 years, Scottie, retired from the Army. We have 3 handsome sons ages 12, 10, and 8. My family and I attend The Bridge Church. I received an Associates in Early Childhood Education from Davidson County Community College in 2008. While we were stationed in Italy, I worked as an infant room Lead Teacher and Toddler room Lead Teacher. I have over 3 years of experience.
Hi! I am married to my amazing husband and friend, Freddie, and have 4 beautiful children ages 11, 7, and 4 year old twins. I have been a resident of Mooresville for 15 years and have regularly attended the Bridge Church for about 6 of those. My oldest daughter was in Mrs. Tina's T5's class 7 years ago and my son is our most recent graduate- a few years ago. My 4 year old twins will be attending The Bridge Academy for their third year.
The church and preschool have always felt like family so it was so natural for me to work here. I am blessed to be going into my third year as a teacher here at The Bridge Academy and am very excited to work in the 4's class. My goal is to love, guide, and teach every child that walks through our doors! I look forward to watching their little minds grow academically, emotionally, physically, socially, & spiritually.
I attended Trevecca Nazarene College in Nashville, Tennessee where I met my husband. I graduated from Western Carolina University with a major in sociology and a minor in social work and take continuing education classes each year to refresh my teaching skills. As a preschool teacher, I have taught in two preschool facilities teaching both two year olds and transitional five year olds. This will be my thirteenth year teaching at The Bridge Academy. It is an honor to be a part of your child's life and yours. My husband, Mickey, and I have two grown married children, Ashley and Seneca. We have a four year old granddaughter that we spoil whenever we can and this will be her third year at The Bridge Academy. We have cows and dogs. We have been involved in various churches throughout the years. We have worked in Bible School and served in various areas of leadership. We attend The Bridge Church of the Nazarene in Mooresville. In addition to working with your children I also enjoy spending time with my family, making crafts, taking pictures and making memory books.
I've been married to Bob Bowman for 29 years and we have 4 children and 9 grandchildren. I've lived in Mooresville for over 30 years. Retiring from the state of NC as a teacher assistant in 2017, I worked at Mt. Mourne Elementary for 4 years. The last 10+ years I've worked at Pine Lake Preparatory Charter School. I have been an active member of The Bridge Church for 16+ years. I hope I will not only be a Godly inspiration to our students and families but them be an inspiration to me.
This year I am blessed to be a Substitute Teacher at The Bridge Academy! My passion for teaching began when I became a mother, myself. I have two beautiful sons. My oldest attends The Bridge Academy in the T5's Class and my youngest will join us there in the 2's class as soon as he is old enough. Born and raised in Mooresville, I absolutely love it here. In my free time, I enjoy reading, drawing, and spending time with my family. I love children- and it fills my heart with joy to watch them learn and grow. As a believer in Jesus Christ, I feel blessed to have a relationship with Him.